Restaurant Marketing Success
Feast
Bistro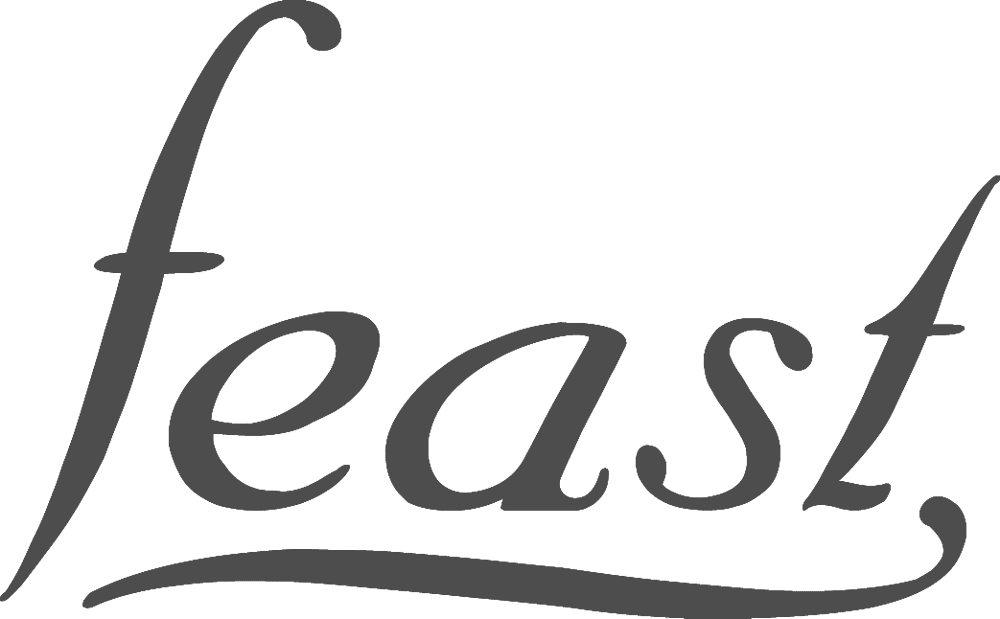 About Feast
Feast Raw Bar & Bistro is a fine dining restaurant in Bozeman, Montana. Feast serves high-quality fusion dishes and pride themselves on offering locally-sourced produce and sustainably caught, fresh seafood in their bistro and raw bar.
The Challenge
The challenge Feast was facing was that it was difficult to track the impact of their marketing dollars. The direct mail, print, and community outreach campaigns that they were relying on have high upfront costs. They also require a lot of legwork and management in terms of organizing and sorting to track the return on investment (ROI). 
Feast's owners reached out to Big Storm wanting to streamline their marketing efforts by building and deploying a cohesive digital marketing strategy with particular focus on SEO, social media, website redesign, and eventually PPC campaigns. They wanted to acquire and convert tourist traffic— and to bring newcomers to Bozeman into their restaurant via digital channels— and they wanted to do so in a way that enabled them to clearly track and trace conversions to marketing spend.
Down the road, the outbreak of COVID-19 caused a dramatic change in the way restaurants could operate. The first few months were particularly tumultuous for restaurants, with frequent daily adjustments to operating hours, safety guidelines, and offerings. As a result of the changing circumstances, sales dropped considerably and Feast found themselves needing to adapt their marketing efforts to keep customers informed to keep orders coming in, even if that meant shifting to a higher volume of takeout orders compared to the dine-in orders they had traditionally relied upon. 
How We Helped
Since they started working with Big Storm in 2017, Feast has succeeded in implementing a comprehensive and highly traceable digital marketing strategy. By focusing on web design and SEO, they have been able to bolster their online presence and increase organic traffic. Additionally, their social media presence is consistently growing. They have been able to attract new customers, track their conversions and ROI, and keep their customers engaged via their content and social strategy. 
Through the pandemic, working with Big Storm has enabled Feast to stay reactive and proactive as circumstances changed. They have kept their customers informed as rules and regulations adapted, and have delivered consistent, engaging messaging that has kept customers converting. In fact, during the pandemic their web traffic and online reservations have increased, and they have been able to keep orders coming in by embracing online orders and takeout.
The Results
Working with Big Storm has enabled Feast to refine their marketing effort and budget to include only the most effective digital channels. They have been able to move away from the hassle of neighborhood mailers and print marketing campaigns, and have replaced those traditional marketing efforts with a highly trackable digital marketing strategy that converts tourist and newcomer traffic. In turn, this has increased their revenue and helped them acquire and retain customers. 
Since Feast began working with Big Storm in 2017:
+214%
Website Traffic
Average website traffic has grown from around 1,400 users per month to over 3,000 visits per month, which is a 214% increase in website traffic
667
New Monthly Visitors
Feast has acquired 667 new monthly visitors on their website (on average). 41% of that increase is directly attributable to organic traffic and Google Ads
+175%
Social Media Follows
Feast's social media following has increased 175% year over year, from about 1,000 to over 2,700
+90%
Social Engagement
Their social channel has 90% more engagements, from 8,200 to over 15,000
COVID-19 Pandemic Year
During the COVID-19 pandemic, according to Feast: "Big Storm was in our corner the entire time… The first few months were tumultuous with frequent daily adjustments to operating hours and offerings. Big Storm was very responsive, quite often proactive, in helping Feast keep our customers informed so they knew how and when they could enjoy a Feast dining experience." 
During the pandemic year (January 1st, 2020 through December 31st, 2020): 
+70%
Website Traffic
All website traffic increased by 70% year-over-year
+68%
Online Reservations
Online reservations made increased 68% year-over-year
+50%
Organic Search
Organic search increased 50%, and drove more reservations than direct visits to the website
In short, Feast was able to thrive and increase their customer conversions during a difficult and unprecedented time.
"Big Storm has been a strategic partner of Feast's for over 3 years (a lifetime in the restaurant business). Their expertise and professionalism has grown with our needs, and they have been an integral part of keeping Feast's reputation as a fun, high-end dining experience top-of-mind for locals, visitors, and newcomers to Bozeman."