Resources We Recommend & Trust
Welcome to Big Storm's curated list of digital marketing resources, tools, and utilities that we recommend. We are either currently working with or have worked with all the companies listed on this page, and have found their tools to be invaluable. Many provide resources that are crucial to setting up your website or building your digital marketing strategy.  Before you get too far, please read our important disclosure:
A few of the links below are affiliate links, which means that if you choose to make a purchase, we will earn a commission. This commission comes at no additional cost to you. Please understand that we have experience with all of these companies, and we recommend them because they are helpful and useful, not because of the small commissions we make should you decide to make a purchase. Please do not spend any money on these products unless you feel you need them or that they will help you achieve your goals.

Website Hosting
In addition to helping you build your next website or tackle your next big online marketing project, we can support most hosting platforms, but prefer services through WPEngine or Bluehost. See the website hosting providers we like to utilize with below.

WP Engine
WP Engine offers managed, WordPress-only hosting that allows users to create backups and a staging server, CDN, and more. It also comes with daily backups and a CDN. We like WP Engine because it's an easy way to keep our WordPress websites running quickly and securely. Find out more about WP Engine.

Bluehost
Bluehost is a preferred hosting provider for various other web design projects. They offer WordPress, Drupal, Magento platforms, as well as dedicated hosting, which is the best option for website performance, security, and control. Learn more about Bluehost.
Software & Business Utilities
The following companies offer software that we use to increase our productivity. We've save hundreds of hours using these tools, and they make us more efficient, more professional, and better at collaborative tasks.

1Password
1Password is our favorite and most secure way to store passwords. It allows us to log in with a single password and access a library of every password we use. It's secure, simple, and saves us time every day. Find out more about 1Password, and why it is a key piece to our efficiency.

Grasshopper
Grasshopper is a service that allows users to create a toll-free 800 number for their business, record their own greeting, set up extensions, and allows multiple users to take calls anywhere. We recommend it if you need a flexible solution in this mobile world. Make your business look more professional with a number from Grasshopper.
Fancy Hands
Fancy Hands is a virtual assistant service that gives you access to a team of US-based assistants who can handle nearly anything on your to-do list. We have never had a bad experience with them, and they've helped us save hundreds of hours of time. Check out Fancy Hands — they may be just what you need.

G Suite
We do a lot all of our collaborative work in G Suite. Email, Calendar, Google Hangouts, Google Docs, Sheets, and Drive have all proven invaluable time savers, allowing us to collaborate even when we aren't in the office together. If you aren't using these great professional services, you're missing out.
SEO Tools
We use the following SEO tools almost every day, and we think you might find them useful, as well. Whether you're researching your next PPC campaign or simply trying to see where you stack up against your competition, these tools can help you.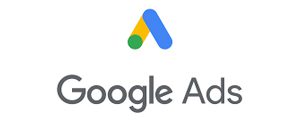 Google Ads
The Google Keyword Tool is free software that predicts the potential performance of PPC campaigns. Enter keywords and targeting information, and Google gives you traffic forecasts, competitive difficulty, and related keywords.

Semrush
Semrush provides a comprehensive suite of tools for digital marketers and small business owners interested in improving their SEO, PPC, Social Media, or Content & PR strategies. We use it daily.
Website Platforms
We choose website platforms carefully based on our clients' goals – whether you're looking to build the next great ecommerce website or simply launch a beautiful website that you can easily update and edit once we've built it for you, we'll set you up with one of these platforms and help you build a website you're proud of.

Shopify
Shopify is our preferred platform for building ecommerce websites. Its customizable features, SEO-friendly templates, insightful analytics platform, and multiple integrations with social media and other online sales channels make Shopify the clear winner among ecommerce platforms. For retail businesses, Shopify also offers point of sale systems for your store and your mobile phone, so you can sell your products anywhere. Grow your ecommerce business today with a Shopify website.
Work With Us
Are you interested in working with us on your next digital marketing project?