You don't necessarily need to have a Gmail email account in order to create a Google account. In this document we will walk through the steps to setting up a Google account without a Gmail email address.
The Steps
1. Go to the Google Account creation page
2. Enter your name
3. Click "Use my current email address instead"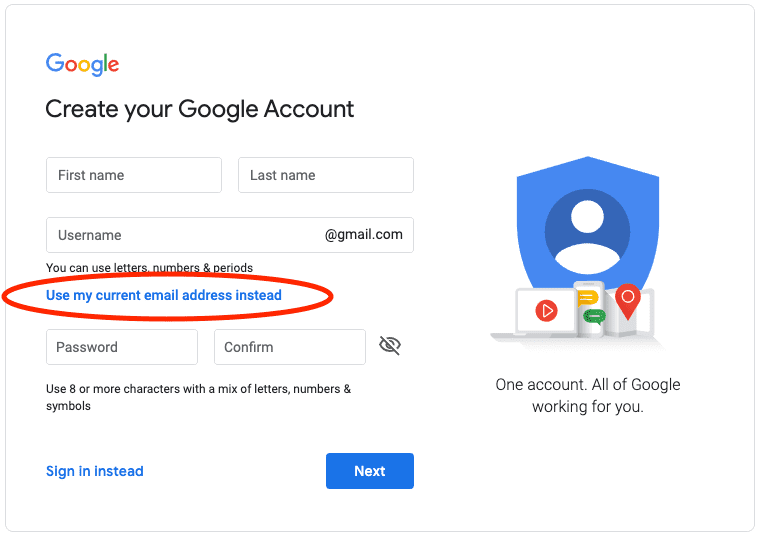 4. Enter your primary existing email address
5. Generate a unique and strong password that has a mix of letters, numbers, and symbols 6. that is at least 8 characters long
7. Click "Next"
8. Verify your email address with the code sent to your primary existing email
9. Click "Verify"
Return to the sign in page and sign in with your new Google account
Watch this video for a step by step guide on how to set up your account.
This will give you access to the suite of Google's products and services without having to create another email address. As a result, you'll be able to access tools such as: Google Tag Manager, Google Analytics, and Google Data Studio, all without setting up a new Gmail email account. If you have any questions about getting the most out of your Google Account and maximising your marketing efforts, Big Storm can help! Contact us today